Bas van Egmond Hovenier is een jong en hedendaags bedrijf dat volledig of gedeeltelijk tuinonderhoud of de aanleg ervan verzorgt. Wij zijn gevestigd in Oegstgeest en werken in deze regio. ( straal van 25 km )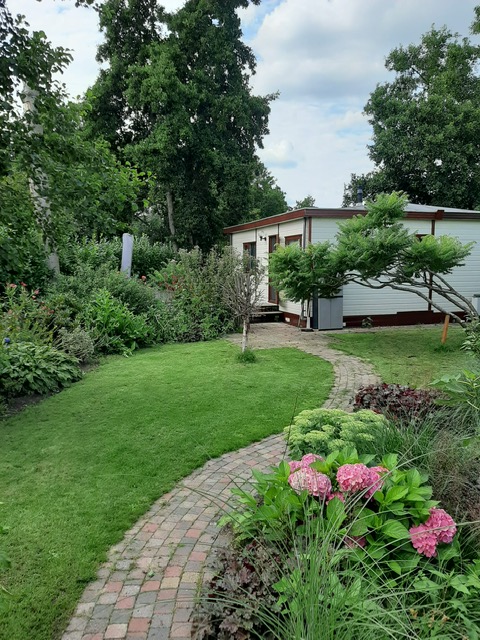 Wij werken zowel voor particulieren als voor bedrijven en doen dit met de grootste zorg voor kwaliteit tegen een betaalbare prijs.
Niet iedereen heeft de tijd of mogelijkheid om nog zelf in zijn tuin werken, en daarom verzorgen wij dit voor u.
Het is belangrijk om je tuin goed te onderhouden om er langer van te kunnen genieten.
Op deze website vind je onder de projecten een aantal foto's van onze werkzaamheden. Bij de pagina "wij doen" leggen wij uitgebreid uit wat wij allemaal kunnen doen en wat wij voor u kunnen betekenen.
Hieronder vind je onze werkzaamheden in het kort
Bij ons bedrijf kunt u terecht voor o.a. :
Het aanleggen van uw gazon (zowel zaaien als graszoden)
Het onderhoud van uw gazon (borders bewerken, bemesten, verticuteren)
Onkruidbestrijding
Snoeien en vellen van bomen (snoeiafval word meegenomen)
Het onderhoud en planten van hagen (scheren en toppen)
De verzorging van bestaande borders en tuinen
Het reinigen van opritten (met hogedruk)
Via contact kunt u ons een contactformulier sturen en wij zijn te bereiken op vanegmondbas@gmail.com en tel: 06 – 4193 22 23